In my new collection I consider the role of a muse in an artist's life by obsessively focusing on my own muse and contrasting this with a series of poems about famous muses. The poems offer a different perspective on the role of muse. How it feels to be put in that position, or how the muse herself had her own strength and talent that was eclipsed by their lover. It's discomforting to think I place my muse in this objectified position. The collection tries to explore this intense focus/desire for a person who does, whether it is comfortable or not, inspire new art.
For my book launch I have invited eight women to read the muse poems before I read some of the other poems from the collection. I'm excited to hear them voice these women and hear my poems performed by another person.
I'm going to post some information about the muses over the next few days. The first person I'm going to talk about is Jeanne Hébuterne, the muse of Amedeo Modigliani.
I first saw Modigliani's work when I was at art college 25 years ago and I loved it immediately, particularly his pictures of one young woman with auburn hair: Jeanne. As soon as I read about their life together and saw some pictures of them, I was half in love with him and fascinated by her.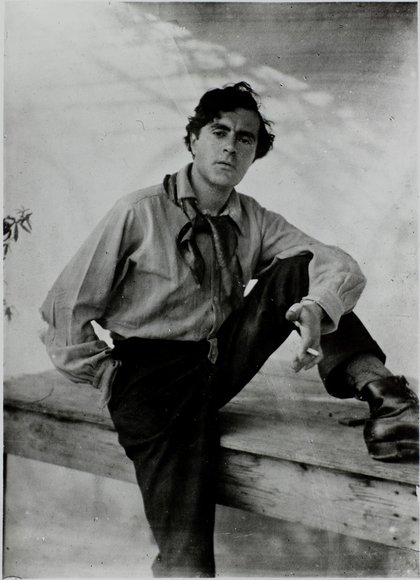 Modigliani lived a bohemian life as a painter in Paris, hanging out with Picasso, causing trouble in cafes and drawing constantly. He created daring nudes and impressive sculptures that were original and exciting. He was sadly suffering from TB, which he hid with his drinking, smoking and love affairs with beautiful women. This included one of my favourite poets Anna Akhmatova. You can read Anna's memories of Modigliani HERE. Modigliani loved poetry, and would recite it all the time. He carried poetry books in his pockets.
'I do not think I have ever met a painter who loved poetry so much. ' Ilya Ehrenburg
'He had the head of an Antinous and eyes with sparks of gold— in appearance he was absolutely unlike anyone else. His voice remains engraved on my memory for ever. I knew he was poor, and no one knew what he lived on. As an artist, not a shadow of recognition.' Anna Akhmatova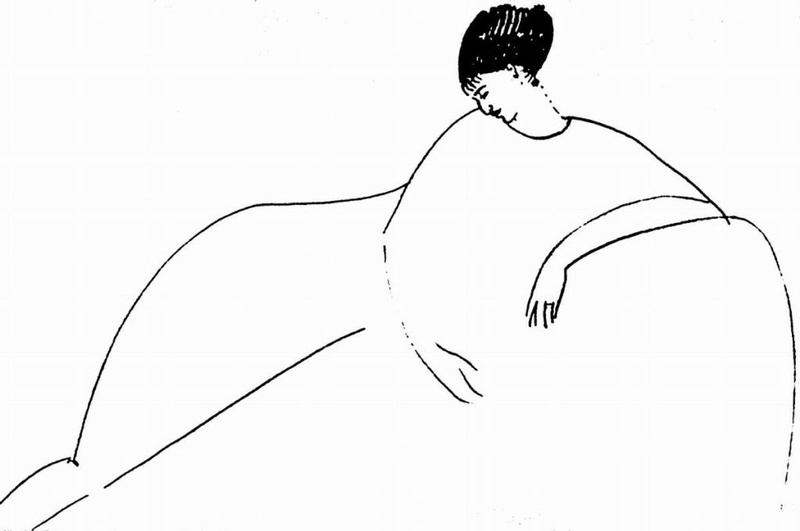 In the spring of 1917, the Russian sculptor Chana Orloff introduced Modi to a beautiful, long haired art student named Jeanne Hébuterne. She was 19 and Modi was 33, but he gave up his English mistress Beatrice Hastings to be with Jeanne, who is said to have been gentle, shy and delicate.
From a conservative bourgeois background, Hébuterne was disowned by her devout Roman Catholic family for her love affair with Modigliani, as they thought he was a debauched derelict. Despite her family's objections, Jeanne and Modi were passionately in love and moved in together.
In the spring of 1918, the couple moved to the warmer climate of Nice where Modigliani's agent hoped he would sell his art work to wealthy folk who were on holiday there. While they were in Nice, their daughter, Jeanne Modigliani was born.
In springtime, they returned to Paris and Jeanne became pregnant again. Modi was getting progressively more unwell from his TB and wild lifestyle. He passed away in January 1920. Jeanne's parents brought her home to them, but she stepped out of the fifth floor window to her death. She was eight months pregnant. Their surviving daughter was brought up not knowing about her parents until she was an adult herself. At first Jeanne was buried away from Modi, but after ten years her parents relented and she was interred with him. Her gravestone epitaph, 'Devoted companion to the extreme sacrifice.' Modi's reads, 'Struck down by death at the moment of glory.'
However, despite her role as devoted muse to the final extreme, Jeanne was a brilliant painter in her own right and deserved a share of the artistic glory. My poem has Jeanne's voice detailing their shared act of painting: Modi painting her and Jeanne painting her self-portrait.
Below are four self-portraits painted by Jeanne.